Team activities bring a wealth of benefits!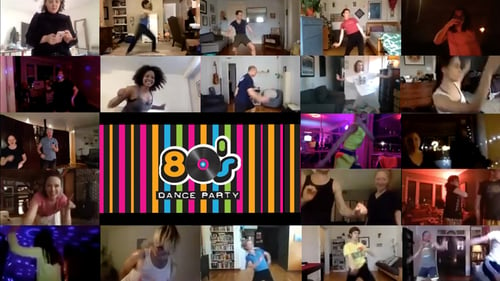 At Teambonders we re-energize people! Our programs are designed to get your team motivated, excited and productive. In everything we do, we motivate and encourage your staff or event attendees to work together and to attempt new things - all while being entertained and engaged.
Investing in your team can create a wealth of benefits, such as:
Nurturing communication - A team building day or event - whether it is in person or done virtually - is perfect for creating better communication between staff members, managers and departments. A team event can be a great ice break that allows employees to get to know their peers, and encourage discussion.

Build trust - Investing in your team will show your employees that you care about them and value the work they do for your organization. It also builds trust within teams and departments too, with employees learning to trust their peers.

Collaboration - Team events help to encourage employees to collaborate. Team members will learn more about each other's strengths and personality traits in a more casual and relaxed environment.

Reduce conflict - Workplace conflicts are a possibility, but organizing a team building event will allow groups and employees that don't always see eye to eye the opportunity to work together and learn more about each other. The fun environments help to reduce conflict back in the office.
Our team building activities and programs are intended to bolster communication skills, promote teamwork and creativity in a carefree, fun and social environment. Nobody does it like we do it – period.
Our unique brand of interactive programming mixed with dedicated, professional execution sets us apart from everyone else. We do whatever it takes to make your event incredible. Watch your employees function impeccably together, constructing solutions and working as a unit, not even realizing that they are learning from their experience.
High quality, professional interactive fun is exactly what we can do for you.
We are happy to have the ability to adapt to your event type - whether you are hosting the event in person at an event space, outdoor facility and amusement park, or you are hosting a virtual event with 100's of your fellow employees - we have an event to suite all of your needs.
In addition to the team building activity you choose, Teambonders can provide your group with as much or as little discussion based learning as you would like. You can add a participant centred debriefing or discussion to your custom designed team building program. Your team will reflect upon the variety of core 'soft' skills they exercised and how they can and will benefit them bringing this new found experience and knowledge back into your workplace.
In short, we never pretend to completely understand the intricacies of your organization and business. We do, however, understand people – and people are what define your organization.

"Thank you - we will have memories to last way beyond the day. Your team was professional, helpful, available all the time. Many of the staff I've spoken to would definitely recommend your services to others and I would not hesitate to have Teambonders provide another service for us for our future meetings. Again, thank you, and kudos to your team - they are perfect in the positions they are in and made our event fantastic!"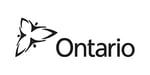 ~ LISA, Ministry of Agriculture, Food and Rural Affairs