Benefits of Working with Teambonders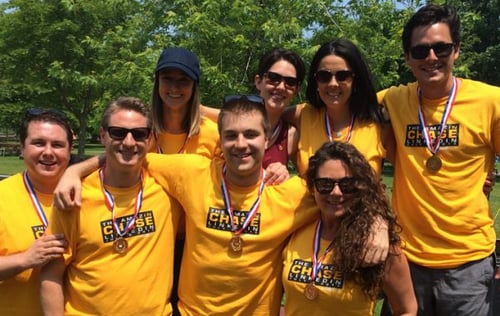 Teambonders is a team of skilled corporate event creators and facilitators, committed to raising the spirit of camaraderie, cooperation and communication in the workplace through interactive and social events.
We create and execute fun, custom team building activities and programs for all types of corporate groups and related events.
Our programs are always specifically tailored to suit your individual needs and your corporate identity, and our attention to even the smallest of details is what keeps our clients coming back year after year, event after event. Here's why Teambonders is the right choice for your corporate event:
Over 20 Years of experience
Teambonders has been providing high-quality team bonding activities and events - both virtual and in-person events - across the US and Canada for more than 20 years. Our highly-skilled team of architects and facilitators, and their unbridled enthusiasm, makes the perfect blend for your team bonding event. Businesses love Teambonders because they know what they are going to get - a proven and successful event that's created specifically for the needs of their company and employees.
One shot, one success
We execute corporate events to be perfect. A failed event could cause a plethora of problems for a company and its employees, but Teambonders has the expertise and know-how to get these events right every time. We lay out exactly what you should expect from the event and create a plan that matches exactly what you want to achieve. Your employees will be talking about it for months.
Outside of the box
Teambonders aims to offer something different with every event. Our experience and world-class creative thinking means we go above and beyond other activity providers. We deliver an event that is tailored to your employees, giving them all the tools they need to build closer bonds and a level of trust with both their employer and their peers. We also offer amazing events that can be hosted virtually so everyone can be included.
High quality
We pay particular attention to detail, with our seamless experience taking away any distractions that could stop your employees from doing what matters - team building. We make sure each activity and everything around it runs smoothly, providing best-in-class service and an experience that's second-to-none.
Inclusive programs
In everything we do, we motivate and encourage your organization's "human" resources to work together and to attempt new things, together. Our programs are inclusive, not exclusive. Nobody does it like we do it - period.
Our unique brand of interactive programming mixed with dedicated, professional execution sets us apart from everyone else. Let us show you how we can take the 'work' out of teamwork - and why we're the leaders in team building and corporate fun activities!
"Our experience with TeamBonders was superb! The staff was excellent during the planning process and the host was entertaining and full of energy. Our group loved the game. The flexibility of the duration of the game and the set up was greatly appreciated. I would absolutely recommend working with TeamBonders to colleagues and hope to work with them again in the future myself."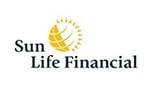 ~ Grant, Sun Life Financials